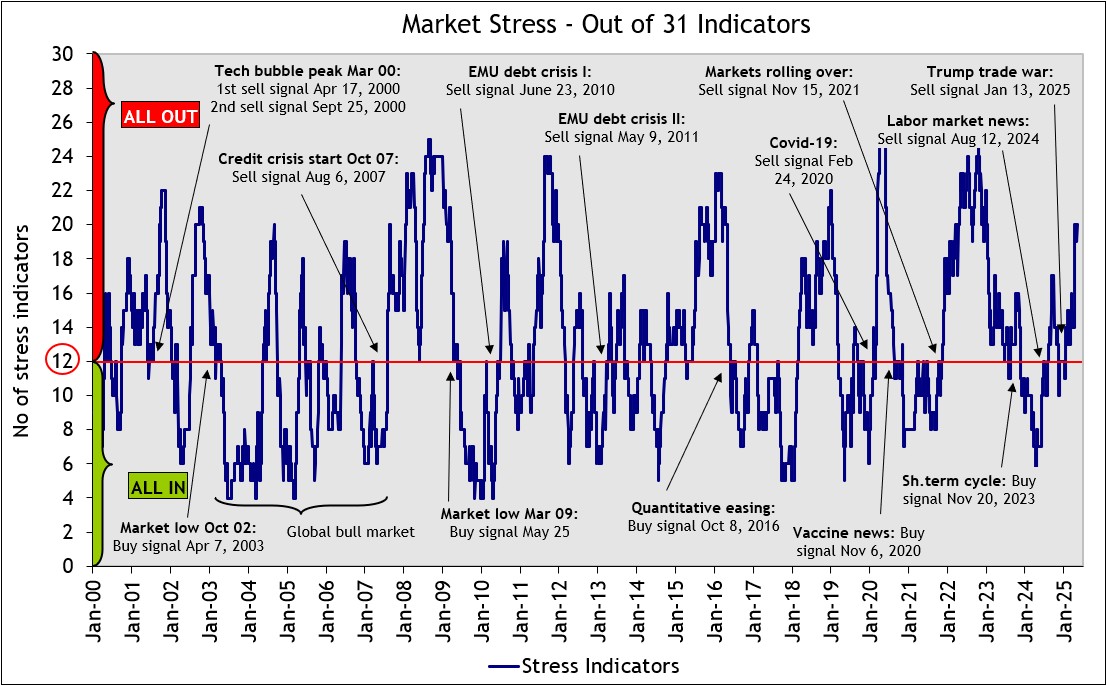 UPDATED: Model portfolio performance as of December 31, 2021



the all-In-or-Out model portfolio is updated on a quarterly basis
After 53 weeks (starting on November 9, 2020) and +25.7% in the iShares MSCI AC World (in USD),
the ALL IN signal eventually turned ALL OUT again on November 15, 2021.
As a reminder:
-> The primary goal of All In or Out is to protect your capital base.
-> An All Out signal kicks you out of your comfort zone and forces you to re-think your investments
-> The investment principle during an All Out signal is to have 0% equity exposure.
-> An investor still has a broad range of investment vehicles, such as all bond segments (sovereign, investment grade, high yield, credit), volatility, commodities and currencies.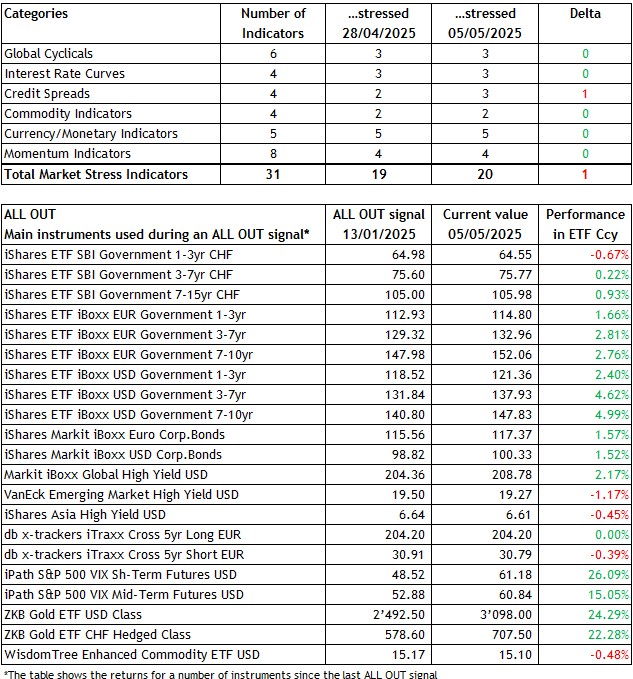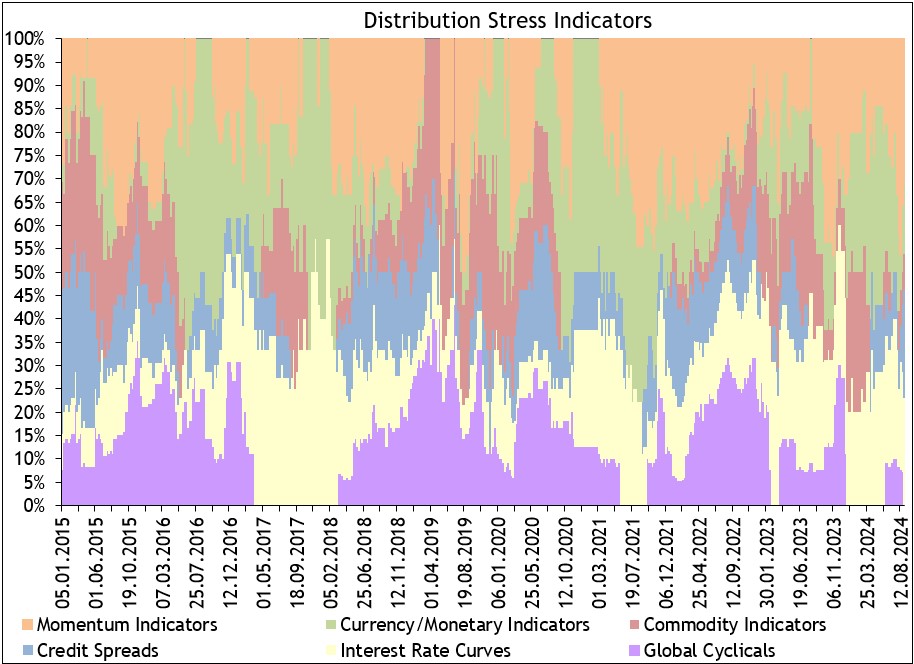 Note: The views of www.allinorout.com represent only the opinions of Heinz Rüttimann. Investors should discuss any investment with their personal investment counsel. Any views expressed herein are provided for information purposes only and should not be construed in any way as an offer.
Copyright 2010 Heinz Rüttimann. All Rights Reserved.